10.14.2022
TOP STORIES
UH nursing programs receive $1.75 million boost
Gov. David Ige said Thursday he is allocating $1.75 million to hire instructors for UH's nursing schools in an attempt to fill 1,000 nursing vacancies in the state. Star-Advertiser. Civil Beat. Hawaii News Now. KITV4.



Rule changes for Hawai'i oceanfront property owners questioned


Proposed state rules governing emergency permits for sandbags and so-called burrito systems installed by property owners to protect their homes and hotels are getting a mixed reception, with some environmental law attorneys saying the changes would do little to safeguard shorelines threatened by mounds of heavy sandbags and tarps. Star-Advertiser.



Gubernatorial candidates want to tame overtourism, but they don't agree on how to do it


Josh Green proposes $50 fees for tourists to enter sites and says it could discourage lower-spending visitors from coming. Duke Aiona says fees could do more harm than good because visitors are already complaining about high costs. Hawaii News Now.



Hawai'i sees spike in child respiratory illnesses


Hawai'i health officials are contending with a spike in the count of children in the islands contracting respiratory illness not related to Covid-19, following a nationwide trend. Star-Advertiser. Hawaii News Now.


HAWAII BUSINESS MAGAZINE
Breakout Session: "Career Transitions: Trials, Tribulations and Lessons Learned"
Career transitions can be overwhelming. It's important to know the risks involved and the necessary resources to help you in this new journey. Join Lynn Babington of Chaminade University, Jennifer Tanabe of ALTRES, Shawn Kanaʻiaupuni of Partners in Development Foundation, and Jennifer Oyer of Community Impact Advisors as they share their takeaways and lessons learned from their own career transitions.
Register today!
OʻAHU
Judge halts Honolulu's 90-day short-term rental law
A U.S. District Court judge has granted a preliminary injunction ordering the city not to enforce the provisions in a new O'ahu law that pertains to increasing the minimum allowable stay for rentals outside of resort districts to 90 days from 30 days. Star-Advertiser.



City gears up to mail out ballots for general election


The city said mailout on O'ahu begins next Monday and ballot drop boxes will open the following day. Hawaii News Now.



The race to represent Mililani in the House pits a Republican incumbent against a Democrat


State Rep. Lauren Cheape Matsumoto and former Rep. Marilyn Lee say the need for more affordable housing is a top priority, but they have different ideas about how to accomplish that. Civil Beat.



State board OKs Mōʻiliʻili tower


A state board has endorsed a developer's plan to build a 1,005-unit residential tower in Mōʻiliʻili mainly for households with moderate and high-moderate incomes. Star-Advertiser.



Kūhiō Avenue likely to see bus-only lanes installed


The City is looking at Kūhiō Avenue in Waikīkī as the next location to introduce bus-only lanes, officials said it will mean a quicker commute for bus riders, but some who live and work in the area question the proposal. KHON2.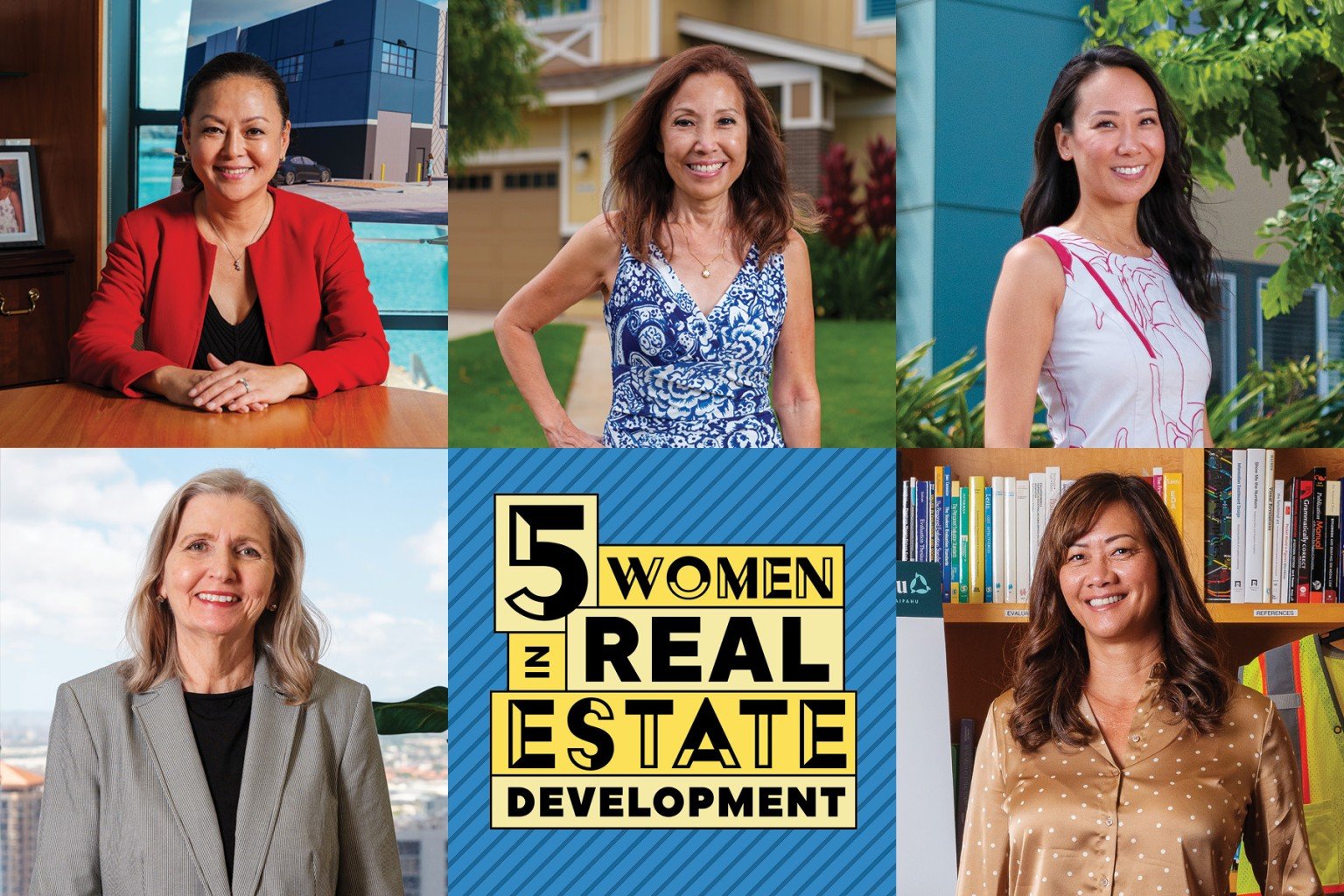 HAWAII BUSINESS MAGAZINE
These 5 Women Are Changing the Face of Real Estate Development
Christine Camp, Laura Kodoma, Cayenne Pe'a, Karen Seddon and Michelle Swartman are proving that it's not a man's world anymore. They bring a different and valuable perspective, and have realized that the best way for others to join them is for women to support women... read more.
HAWAIʻI ISLAND
Updated fire code proposed
Puna Councilwoman Ashley Kierkiewicz proposes updates in both the requirements and permit fees to prepare the county for compliance with the latest state requirements. West Hawaii Today.



Hawaiʻi County to begin updating zoning codes


Hawaiʻi County is modernizing its zoning and subdivision codes and beginning a round of community engagement event. Hawaii Public Radio.



Hu Honua says it can't afford to ride 'merry-go-round' any longer


The embattled bioenergy plant on Hawai'i island's windward side is back before the state Supreme Court asking for relief. Civil Beat.



More firebreaks sought to protect palila habitat on Maunakea


A proposed project by the state Department of Land and Natural Resources would expand firebreaks on Maunakea in order to protect an endangered bird. Tribune-Herald.



Prices to go up for Merrie Monarch tickets


Tickets for the 60th Annual Merrie Monarch Festival will go on sale Dec. 1. The most expensive ticket will be $55 for one person to come all three nights. Tribune-Herald.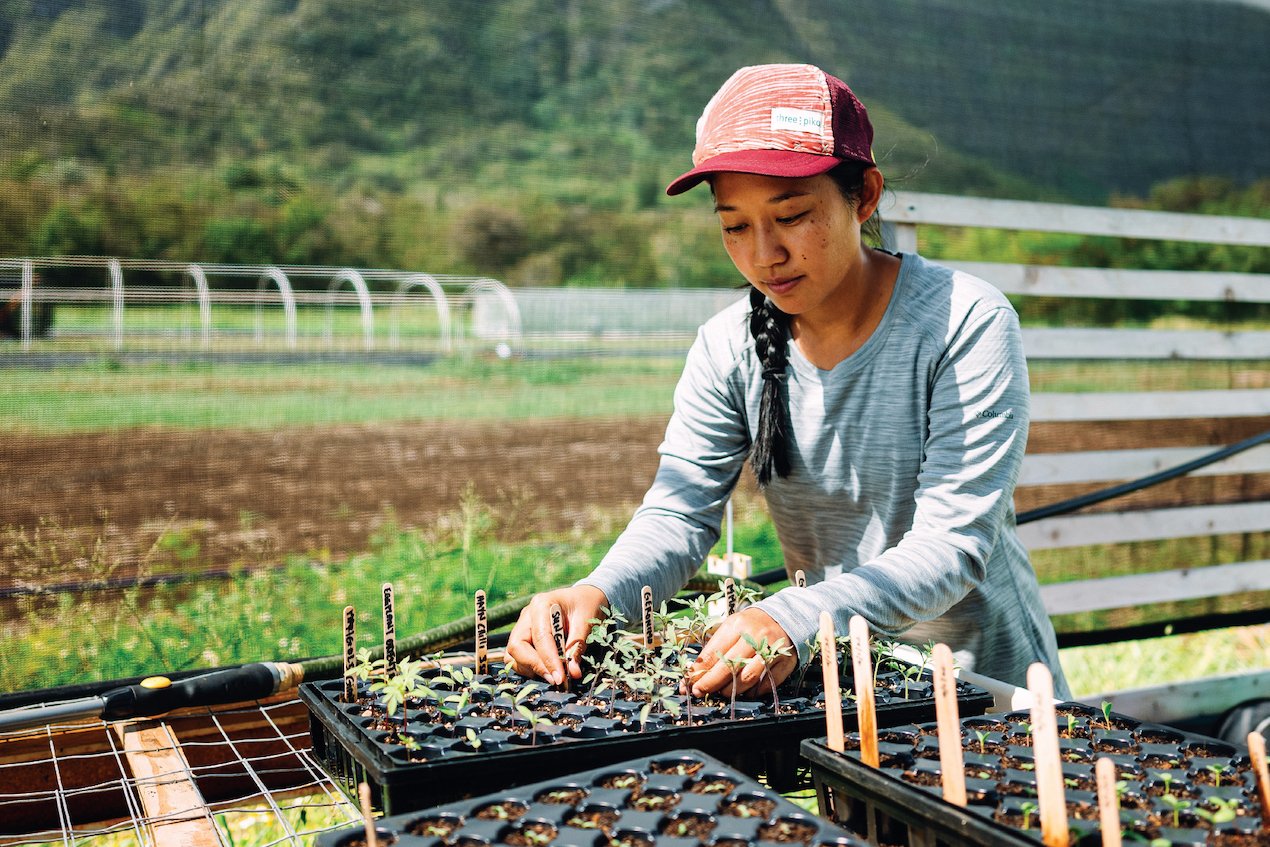 HAWAII BUSINESS MAGAZINE
This Downtown Hub Is Launching Businesses and Careers
Rachel Fukumoto's job as a project manager with Hawai'i Energy had become stressful and untenable, so she decided to work for herself, turning a side project making fruit tarts into a small business. During the transition, Fukumoto leaned on peers from the Patsy T. Mink Leadership Alliance program...
read more.
MAUI COUNTY
This is how the candidates for Maui mayor want to tackle the housing crisis
The Maui mayoral race has been defined by candidates' sweeping promises to boost the availability of housing that local residents can afford and stop the exodus of longtime families who've been priced out. Civil Beat.



Less commercial, more housing in project plans


Developers of a South Maui project are replacing previously approved commercial developments and a movie theater with more than 200 fully affordable rental units for low-income families. Maui News.



Pay to park: Maui officials will discuss bill to rollout program


Maui's paid parking system is shaping up to being next year. The Maui County Council is taking steps to finalize the rollout. KHON2.



Maui welcomes 6 hybrid electric buses


The County of Maui Department of Transportation's buses are powered by diesel fuel and a rooftop battery system. The battery charges from the energy produced when braking and coasting. Hawaii Public Radio.



Survey teams conduct mosquito field studies on Maui in an effort to control avian malaria


Staff from the Maui Forest Bird Recovery Project are trapping mosquitos in efforts to save Hawaiian honeycreepers, who are about to go extinct because of malaria. Maui Now.


KAUAʻI
Kaua'i County to hand out thousands of free Covid home test kits
The county, in partnership with the state Health Department, is offering about 6,000 Covid tests kits on a first-come, first-served basis, starting Wednesday. There will be a limit of five tests per individual or household. Star-Advertiser. KITV4.



State scrambles to contain little fire ant infestation on Kaua'i covering at least 13 acres


Invasive species experts on Kaua'i are working to get a handle on an emerging threat as an infestation of little fire ants has been found at the Wailua River State Park. Hawaii News Now.


OCTOBER ISSUE
Dive into some of our latest features!
Child Care Is a Labor of Love (Translation: It Doesn't Pay a Living Wage)
"It's Always Different": 5 Child Care Providers Share Their Challenges and Joys
The Reality of Abortion in Hawai'i
These 5 Women Are Changing the Face of Real Estate Development