1.17.2022
SUBSCRIBE TO HAWAIʻI REAL ESTATE NEWS
Please subscribe to Hawaiʻi Real Estate News – a free weekly email from Hawaii Business Magazine that provides insights and news on local real estate.

Coming to your inbox every Tuesday.

Click here to subscribe!
TOP STORIES
Legislative session opens Wednesday with hopes for Hawai'i's working families
Members of the state House and Senate feel pressure to do more to help working families and low-income residents as the economy rebounds. They're also under political pressure to perform because every lawmaker is up for reelection this year. Star-Advertiser. Civil Beat.



Ige seeks to create new law enforcement agency


Gov. David Ige is proposing a statewide law enforcement agency that would streamline multi-county investigations, public safety activities and training. Star-Advertiser.



Department of Education strives to provide more local food


A new law requires the DOE to boost locally grown foods in student meals to 30% by 2030. The department is now looking to use centralized kitchens to replace processed food imports with fresh ingredients. Civil Beat.



Senate Committee on Ways and Means calls for another investigation of UH athletics


The university continues to deal with the controversy surrounding its former head football coach, Todd Graham, who resigned Jan. 14 amid player accusations of verbal abuse and a lack of cultural awareness. KHON2.



Hawai'i to receive $339M for bridge repairs, improvements


The new federal funding will be distributed over five years, U.S. Sen. Brian Schatz announced in a Friday statement. Tribune-Herald. KITV4.



Clean-up efforts underway following tsunami surge triggered by Tonga eruption


Over the weekend, people were cleaning up the mess left behind by wave surges. Some of the most visible effects were seen on Hawai'i Island. Hawaii News Now. KHON2.



Quarantine facilities are scarce in Hawai'i


The availability of Covid quarantine and isolation facilities has been drastically reduced since the state handed over responsibility for providing them to the counties. Star-Advertiser.



DOH: Overwhelming surge in Covid tests is leading to reporting delays


The state's electronic data collection system has been overwhelmed by the number of test results. Health officials say they will stop processing negative results. Star-Advertiser. Hawaii News Now. KHON2.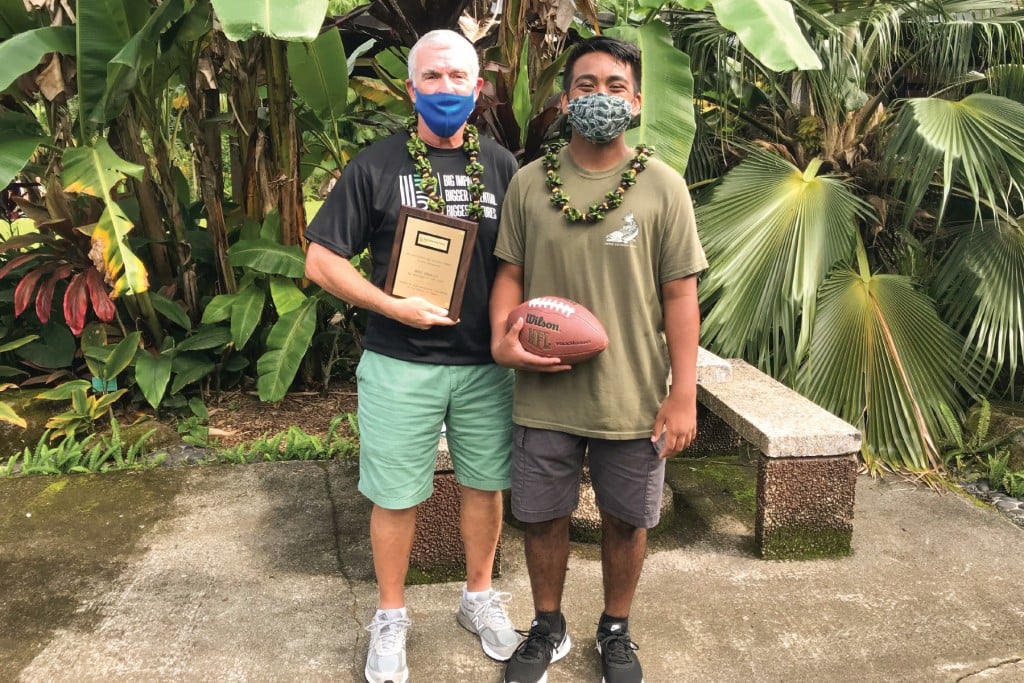 HAWAII BUSINESS MAGAZINE
Big Brothers Big Sisters Helps At-Risk Youth Achieve Their Full Potential
Big Brothers Big Sisters Hawai'i aims to create meaningful one-to-one relationships between adults and at-risk children. Mike Hinkley was inspired to become a big brother as a way to serve his Kāne'ohe community. He was paired with Vance four years ago and the two remain in contact weekly...
read more.
OʻAHU
Navy gives new dates for families displaced by water crisis to return home
In late December the Navy predicted that military families could start safely returning to their homes at the start of the new year. Now they're saying most families displaced due to the Red Hill water crisis will have to wait until February. Civil Beat.



Native Hawaiian groups seek to restore historic lands in Luluku


The plan calls for restoring the agricultural terraces and loi systems in Luluku, and creating community partnerships and educational opportunities. Star-Advertiser.



Security under fire at Honolulu's airport following rash of car thefts


State lawmakers grilled airport officials over recent car thefts at the Daniel K. Inouye International Airport and urged them to invest in more consumer-friendly upgrades. Hawaii News Now.



Public invited to virtual meeting about Ala Wai flood risk study


The meeting on Thursday, Jan. 20, will review and discuss the Ala Wai Flood Risk Management General Reevaluation study. KHON2.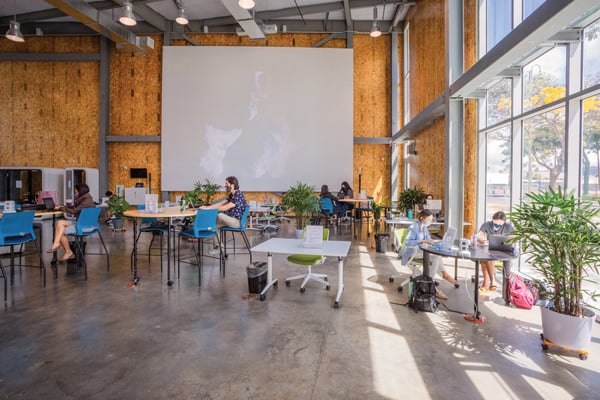 HAWAII BUSINESS MAGAZINE
The Present and Future of Coworking
Local coworking spaces enjoy increased demand from digital nomads who drop in for a day or longer, from local companies giving up their own offices and from at-home workers who occasionally need more space... read more.
HAWAIʻI ISLAND
East vs. West: Who should get the eighth House seat?
The addition of a new Big Island seat in the state House has set up a battle about whether it should go to East Hawai'i or West Hawai'i.
West Hawaii Today.
Shortage of volcanic black cinder triggers emergency search
The state Department of Land and Natural Resources has hired a research team to locate large deposits of black cinder that are well suited for commercial excavation.
Star-Advertiser.
Tsunami triggered by Tonga eruption causes damage in West Hawai'i
A Keauhou Bay business sustained serious damage Saturday morning as an approximately 3-foot surge tore through the Sea Quest retail store.
West Hawaii Today.
First cruise ship arrives in Kailua Bay
The first cruise ship to make call since March 2020 arrived in Kailua Bay on Sunday morning.
West Hawaii Today.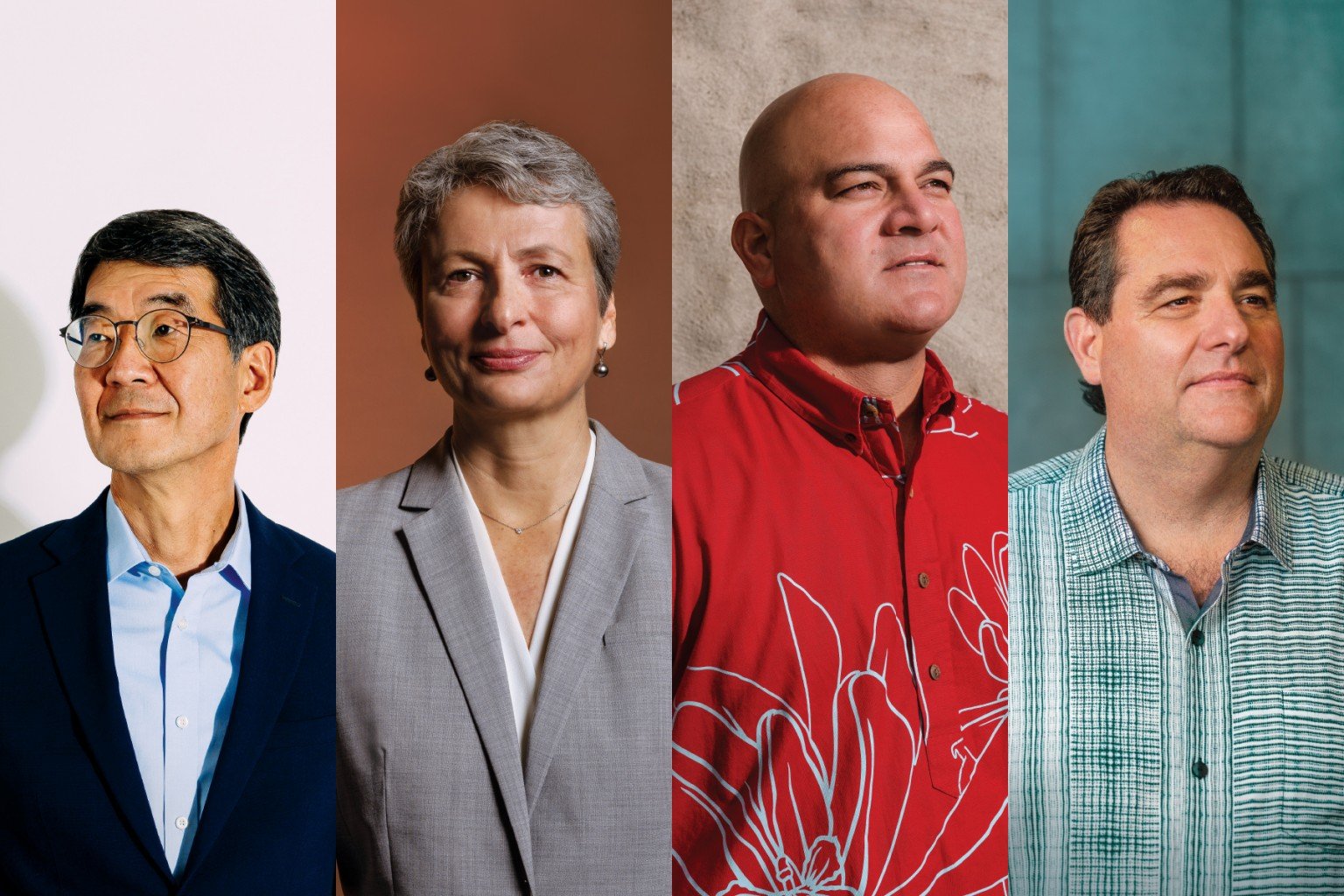 HAWAII BUSINESS MAGAZINE
Read About Past CEOs of the Year
Recent honorees include Micah Kāne, Bettina Mehnert, Mark Fukunaga and Bob Harrison. Earlier CEOs successfully led Hawaiian Airlines, Hawaiian Telcom and Central Pacific Bank out of bankruptcies...
read more.
MAUI COUNTY
Mayor announces bid for re-election
Maui Mayor Michael Victorino was sworn into office on Jan. 3, 2019, and is slated to finish his first mayoral term at the end of this year.
Maui Now.
KITV4.
Mysterious substance oozing from ground in West Maui is raising concerns
The tar-like material was found on the site of a long-shuttered sugar mill in Lāhainā.
Hawaii News Now.
Two people survive Hāna plane crash
The accident was reported Saturday morning, approximately 100 yards west of the Hāna Airport runway.
Maui Now.
KAUAʻI
Feral cat bill prohibiting feeding, abandonment advances
A county bill that would tighten compliance with seabird-protection mandates passed first reading in the County Council last week.
Garden Island.
Teachers' union requests collective bargaining again
The HSTA request comes as Kaua'i teachers and administrators are struggling to keep schools open for in-person learning.
Garden Island.
DECEMBER 2021 ISSUE
Dive into some of our latest features!
Hawai'i Pacific Health's Ray Vara is 2021 CEO of the Year
How Covid Changed Restaurants in Hawai'i
Black Book 2021: 350 Hawai'i Executives to Know
Hawaii Business' Most Popular Stories of 2021