5.27.2022
SIGN UP FOR THE BOSS SURVEY
Make Your Voice Heard

Business owners and senior executives who want their company to be included in the BOSS Survey should email BOSSsurvey@anthologygroup.com this week. The published survey is a valuable source of information for the local business community. Answers from individual companies are not disclosed; only aggregated data from the 400 companies in the survey are published.
TOP STORIES
Hundreds of Hawai'i's frontline workers out sick as Covid surge continues


A Covid surge and a rising number of flu cases are driving up sick calls among Hawai'i's frontline workers, leaving hospitals struggling to meet patient needs, health care officials said. Across the state on Thursday, some 600 frontline workers were out sick.
Hawaii News Now.
Fewer severe cases during this Covid-19 surge compared to delta, omicron.
Hawaii Public Radio.


How a powerful lawmaker forced through a contentious energy bill
When Sen. Donovan Dela Cruz's pet legislation faced opposition from Rep. Nicole Lowen, he suddenly intervened with the power to make or break her bills. Civil Beat.



U.S. visitors to Hawai'i in April top 2019 levels for 12th consecutive month


Some 818,268 visitors came to Hawai'i in April, representing a 96.3% recovery from April 2019, according to preliminary visitor data released Thursday by the state Department of Business, Economic Development and Tourism. Star-Advertiser.



South African Covid-19 variants found in Hawai'i


The omicron variants BA.4 and BA.5, currently the dominant lineages of the coronavirus circulating in South Africa, have recently been detected in Hawai'i, according to the state Department of Health. Star-Advertiser.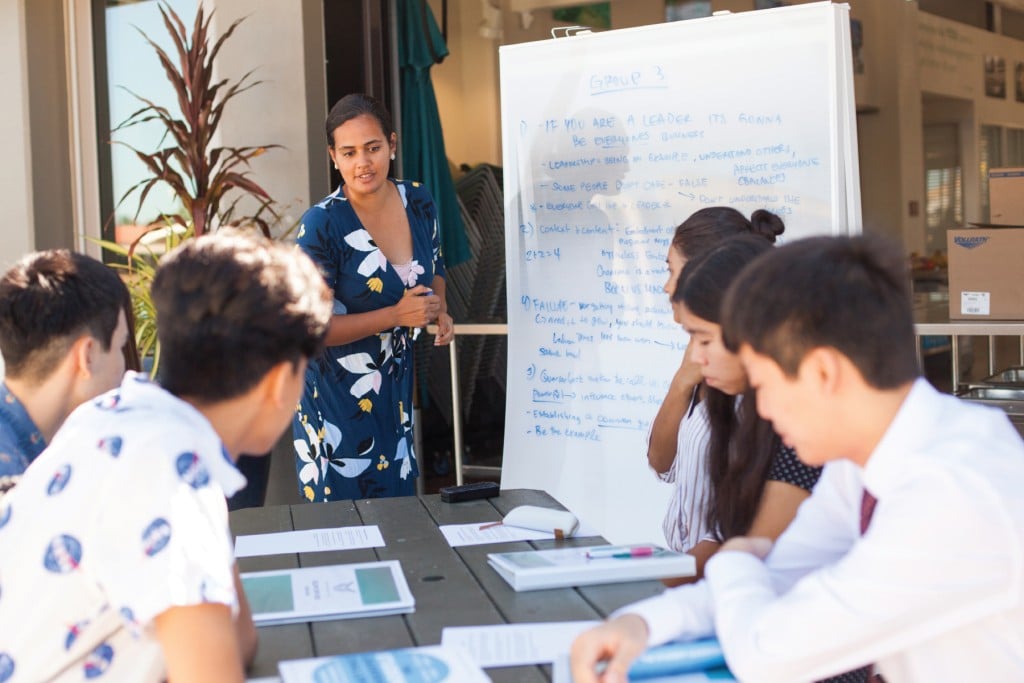 HAWAII BUSINESS MAGAZINE
Center for Tomorrow's Leaders Pairs Mentors with Hawai'i's Youth
Unfold is designed to provide a bridge of support for high school seniors during the transition from graduation to whatever's next, whether that be college, a job or a trade. Unfold began in 2019 as an in-person program but was held virtually over the last two years because of the pandemic...
read more.
OʻAHU
High-balance special funds stow millions meant for good causes
Hundreds of millions of your tax dollars are sitting in special funds intended for everything from affordable housing to clean water, parks and roads. A city official said it's going to take some time before all the money is spent because they have day-to-day priorities they're "working to execute on behalf of the mayor and his administration." KHON2.



Elemental Excelerator gets $32.5 million Navy grant


Elemental Excelerator, a Honolulu-based organization that funds innovative enterprises addressing climate change, has received a $32.5 million grant from the Office of Naval Research. The five-year grant marks the third installment of Navy research funding, and brings the total funding from the office to more than $90 million. Civil Beat.



Survey details ills from Navy's fuel-tainted water


Approximately 2,000 people reported that they had experienced health effects ranging from skin rashes to vomiting following exposure to jet fuel in the Navy's Joint Base Pearl Harbor-Hickam drinking water system in November, according to results of a survey released Thursday by the state Department of Health and the U.S. Centers for Disease Control and Prevention's Agency for Toxic Substances and Disease Registry. Star-Advertiser.



Incoming police chief's son allegedly terrorized Waikīkī homeowner


The incoming police chief's son and the ex-girlfriend he was arrested with Tuesday allegedly brought violence and property damage to the Waikīkī home of a 70-year-old retiree and his wife, who rented a room to the woman for six years. Star-Advertiser. Hawaii Public Radio. Hawaii News Now.



Tour company ordered to pay nearly $35K in back wages after denying workers overtime


The Department of Labor said Ocean Journeys LLC — operating as And You Creations — denied 14 crew members overtime wages on its Wai'anae tour boat. In addition to back wages and damages, the department said And You Creations was also fined nearly $2,600. Hawaii News Now.



Job openings are plentiful at O'ahu summer programs for children


The city-run program Summer Fun, first offered in 1944, plans to return to full capacity of approximately 9,000 keiki after two summers of limited attendance due to Covid-19. The program employs roughly 500 workers and without adequate staffing it may have to reduce its offerings. Star-Advertiser.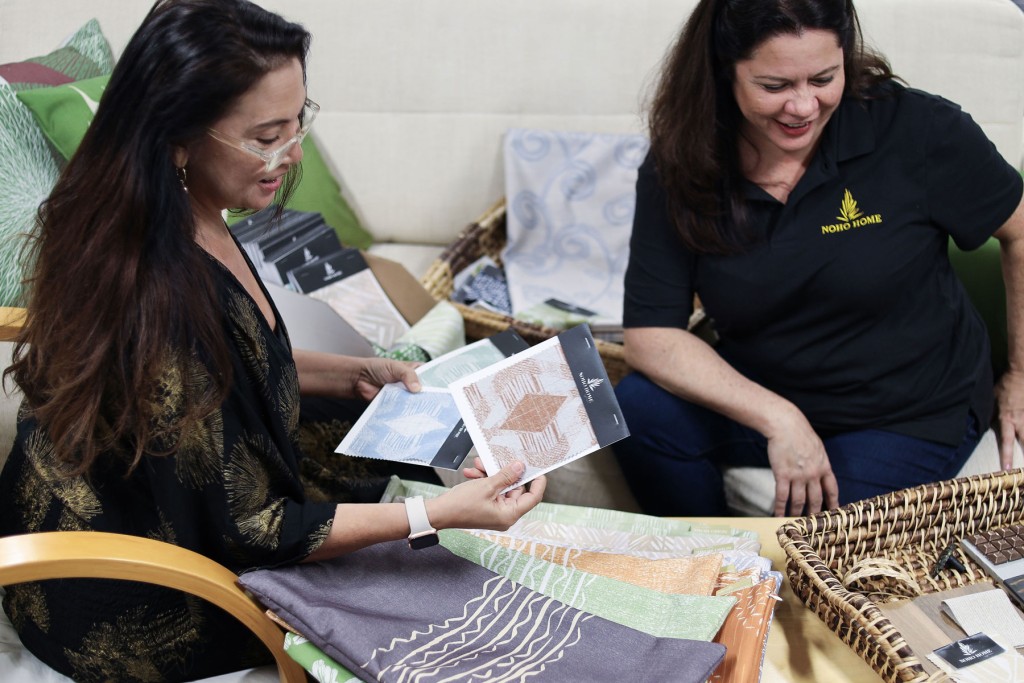 SPONSORED BY NOHO HOME
NOHO HOME Hawaiian Home Decor Company Brings Textile Innovation to Hawaiʻi
Designer Jalene Kanani creates Hawaiʻi's first cutting-edge textile microfactory with the capacity for mass customization with zero minimums. NOHO HOME's microfactory has the capability to quickly design and produce contract quality decor like pillows, throws, upholstery, roll goods, wallcoverings and more to accommodate the needs of the local commercial and hospitality industries... read more.
HAWAIʻI ISLAND
County, Roth seek dismissal of Waipi'o lawsuit
The Corporation Counsel has filed a motion seeking dismissal of a lawsuit filed last month against the county, Mayor Mitch Roth and Public Works Director Ikaika Rodenhurst over the closure of Waipi'o Valley Road to all but a handful of people. The lawsuit claims that the closure was based on "a flawed preliminary geotechnical engineering evaluation."
Tribune-Herald.




Proposed 2022-23 CIP budget includes $64M for two West Hawai'i roads


Mayor Mitch Roth's CIP budget for fiscal year 2022-23 as currently amended would allocate for repaving and rehabilitation some $42 million for Waikoloa Road in South Kohala and $22 million for Hina Lani Street in Kailua-Kona.
West Hawaii Today.




Kīlauea lava buyout program seeks to limit payouts: Maximum for undeveloped properties would be set at $22K


County Recovery Officer Douglas Le said more than $90 million of the program's $107 million available funds have already been committed to applicants during the first two phases. Taking into account grant administration fees and other costs, the program has only about $5.8 million left to work with.
Tribune-Herald.



Kahaluʻu Bay is Hawaiʻi's second Mission Blue 'Hope Spot,' critical to ocean health


The Hawaiʻi Island bay and its surrounding waters are home to several endangered and threatened species, such as Hawaiian monk seals, humpback whales, and turtles.
Hawaii Public Radio.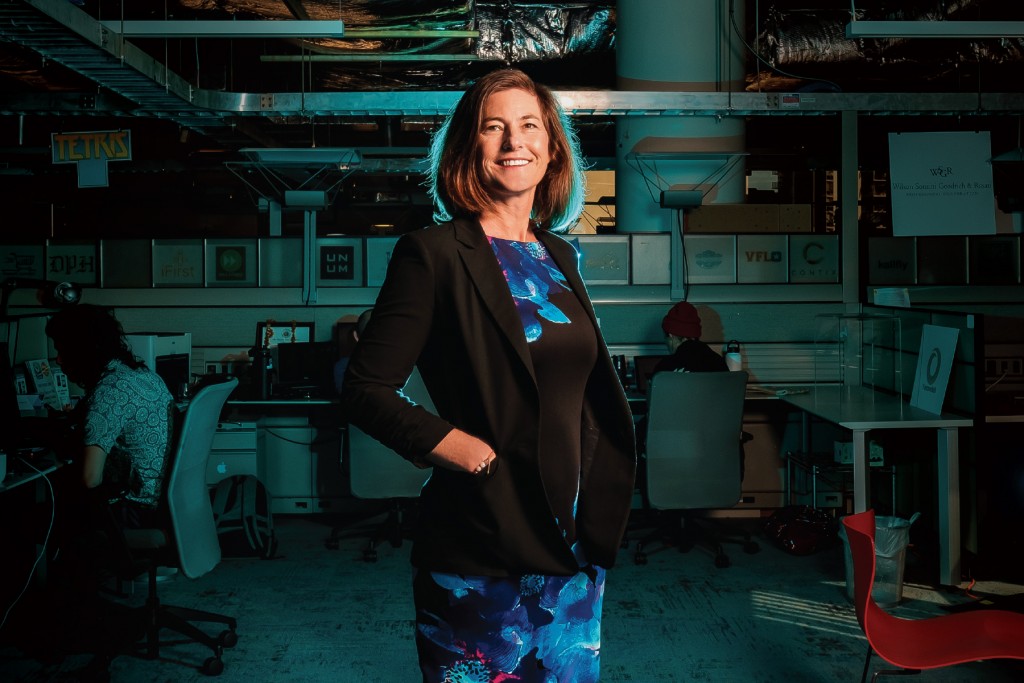 HAWAII BUSINESS MAGAZINE
3 Women-led Accelerators Are Funding the Next Generation of Entrepreneurs
Blue Startups, Elemental Excelerator and Mana Up are working to diversify Hawai'i's economy. "We've seen over the last two years that diversifying the economy here is as important as ever," says Chenoa Farnsworth, managing partner at Honolulu-based accelerator Blue Startups...
read more.
MAUI COUNTY
Maui council may adjust metrics to make affordable housing actually affordable
One proposal is the county should update its rent and sales price guidelines to come up with prices that include principal, interest, taxes, insurance, mortgage insurance and HOA fees capped at 31% of the homeowner's gross income. By changing it to 31%, more federal resources are available for the community.
Maui Now.
Bill would extend exemption for farmers during drought
Currently, farmers get 90 day exemption when a water shortage is declared. Maui County Council Member Shane Sinenci, who chairs the Agriculture and Public Trust Committee, is now proposing a bill that would extend the exemption to 180 days after which they'd be subject to the same restrictions as other residents.
Maui News.
Maui County visitor arrivals last month exceed pre-pandemic highs
There were 254,398 visitors to Maui last month — a nearly 3% increase from April 2019, when visitors numbered 247,984, according to preliminary visitor statistics released by the Department of Business, Economic Development and Tourism released Thursday.
Maui Now.
KAUAʻI
North Shore hui celebrates end of four-year journey with new law
The floods in 2018 destroyed taro farmers' centuries-old irrigation system. It turned out to be a modern-day conservation zone, where farmers had to acquire a water lease under state statute Chapter 171. But a bill, now Act 27, recognizes and protects farmers' rights to water for traditional taro cultivation.
Garden Island.
CDC moves Kaua'i County back to yellow, medium-risk level for Covid-19 impacts
Two weeks ago, Kaua'i County had been bumped up to a red, high-risk community based on a set of metrics that measures hospitalization rates and cases per 100,000 people.
Star-Advertiser.
Garden Island.
Expansion plan for Lihue airport is riling residents already tired of over-tourism
Kaua'i's principal airport is in dire need of a facelift, but a new modernization plan by state officials would add three gates and expand rental car capacity, drawing ire from residents of an island trying to rein in staggering tourism growth.
Civil Beat.
MAY 2022 ISSUE
Dive into some of our latest features!
The Best of Small Business 2022
Hawai'i's Public Schools Are Battered But Working to Recover
Can We Stop Illegal Fireworks from Entering Hawai'i?