5.10.2021
TOP STORIES
Hawai'i tops the nation in worrying about COVID-19
Roughly 80% of residents worry about the pandemic daily, giving the state the No. 1 worry rank in a new nationwide report from SafeWise. The survey shows that nationally about 62% of people worry each day. Honolulu Star-Advertiser.



Tourists are returning, so why aren't tourism jobs?


Hawai'i hosted 8% more tourists in March 2021 than in March 2020 as the pandemic took hold, but 35% fewer hotel and restaurant jobs. The problem, says UHERO, is that there still aren't enough tourists to fill all the hotels. Civil Beat.



Teacher bonuses, classroom ACs may not be the best use of relief funds, officials say


At the tail end of the 2021 legislative session, with no public input, lawmakers decided to use nearly $30 million in federal money on bonuses and air-conditioning. Those spending mandates, however, may run afoul of state and federal laws. Honolulu Star-Advertiser.



Hawai'i landlords say they bear the brunt of the housing crisis


Landlords say a state proposal to create a payment plan for past-due renters shifts the burden onto private owners who are also suffering financially. KITV4.



China's "game plan" has Pacific islands in its sights, U.S. Rep. Ed Case says


Beijing's goal is to "assert sovereignty over the South China Sea and influence a free and open Indo-Pacific" — and not in a good way, the Hawai'i Democrat said. Honolulu Star-Advertiser.



State police shootings review board has at least a dozen cases in its queue


That's fewer than half the number of police killings or in-custody deaths in the state since the board was created in 2017. But the board, which has not met publicly since January 2020, has only completed one case — the Big Island officer-involved shooting of a murder suspect in 2018. Civil Beat.



Many Hawai'i inmates are still not getting vaccinated


Hundreds of prisoners in Hawai'i have been infected during the pandemic and at least nine have died. But more than four months into the vaccine rollout, and the number of inmates who have been vaccinated remains troublingly low. Honolulu Star-Advertiser.



Study suggests that more taro farming could help save endangered Hawaiian stilts


A new study from Hawai'i researchers points to the expansion of taro farming as a way to both help the long-legged waterbirds survive, while also improving food security in the Islands. Honolulu Star-Advertiser.
HAWAII BUSINESS MAGAZINE
How to Resolve Community Conflicts
Community opposition to proposed projects is nothing new, but it seems to be more common nowadays. And more effective. To get moving on such projects, and others, Hawai'i must work with communities that are demanding a voice in their future...
read more.
OʻAHU
Honolulu facing potential job losses across departments
The city could be looking at a 24% loss in its current workforce by mid-2022 as more employees become eligible for retirement and vacancies go unfilled. Honolulu Star-Advertiser.



Search for new HPD chief will be expanded to more states than in previous years


Police commissioners say they want the job posted on more sites nationwide than in 2017, when Susan Ballard was chosen as Honolulu Police Department chief. Hawaii News Now.



The Miske case: Another co-defendant turns against alleged Honolulu crime boss


The government's criminal case against Michael J. Miske Jr. continued to emerge into public view when a co-defendant appeared before U.S. District Court Judge Derrick Watson last week and admitted to being part of the racketeering enterprise. Civil Beat.



U.S. Navy is investigating fuel leak at Red Hill


The Navy is currently cleaning up a 1,000-gallon fuel leak at its Red Hill Bulk Fuel Storage Facility that occurred late Thursday night, but doesn't think any fuel leaked into the environment. This comes as the Navy has been working to get approval from the EPA and state Department of Health to upgrade the facility's World War II-era tanks. Civil Beat. Hawai'i Public Radio.



Hale'iwa homeowners want protection from flooding


Flood victims say that dredging at Paukauila and Kiikii streams is necessary to remove sediment buildup and improve water flow, but that their pleas for assistance have gone unheard for some 25 years. Honolulu Star-Advertiser.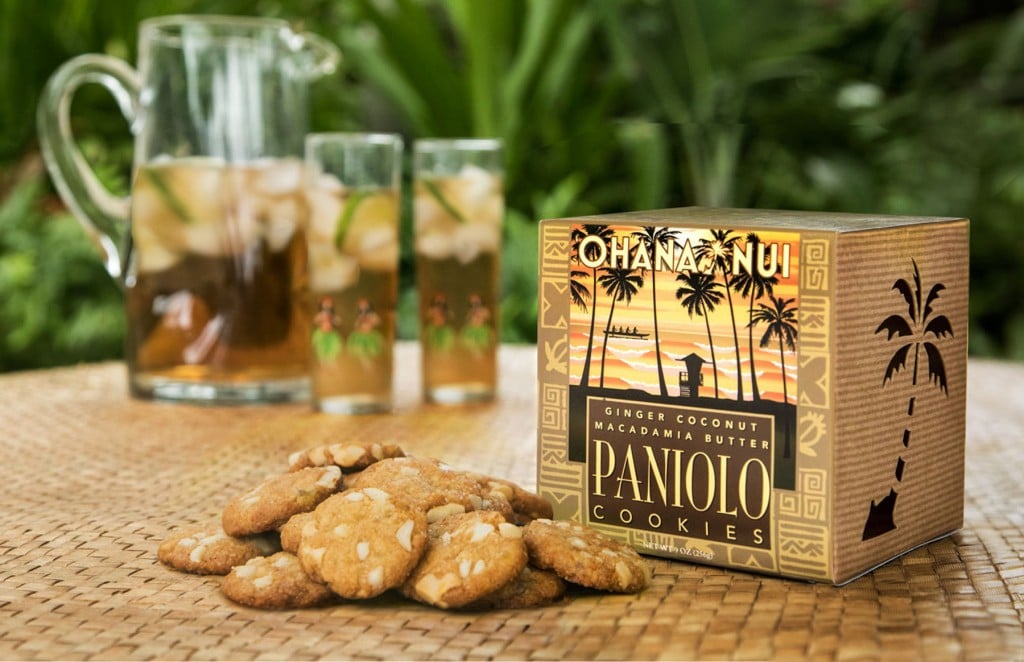 HAWAII BUSINESS MAGAZINE
'Ohana Nui's Macadamia Nut Cookies Are "Both Chewy and Crunchy"
'Ohana Nui says its macadamia nut cookies are inspired by local flavors and made with local ingredients. The blend of candied fruit and macadamia nuts creates a unique treat... read more.
HAWAIʻI ISLAND
Hawai'i Island is leading the state in new home construction
The Big Island is booming and home builders across the island are struggling to keep up with the demand.
West Hawaii Today.
Low-income housing voucher program closes
After closing in 2019, the program reopened for Hawai'i County applicants on March 15. It closed again as scheduled on April 30, having received 2,587 pre-applications.
Tribune-Herald.
Big Island on pace to meet renewable energy goals in 2 years
Three large solar projects in the works are bolstering the island's renewal energy supply, so much so that the island should hit 100% of its renewable energy standards by 2023, Hawaiian Electric Co. says. By 2024, that rate could jump to 110%.
Civil Beat.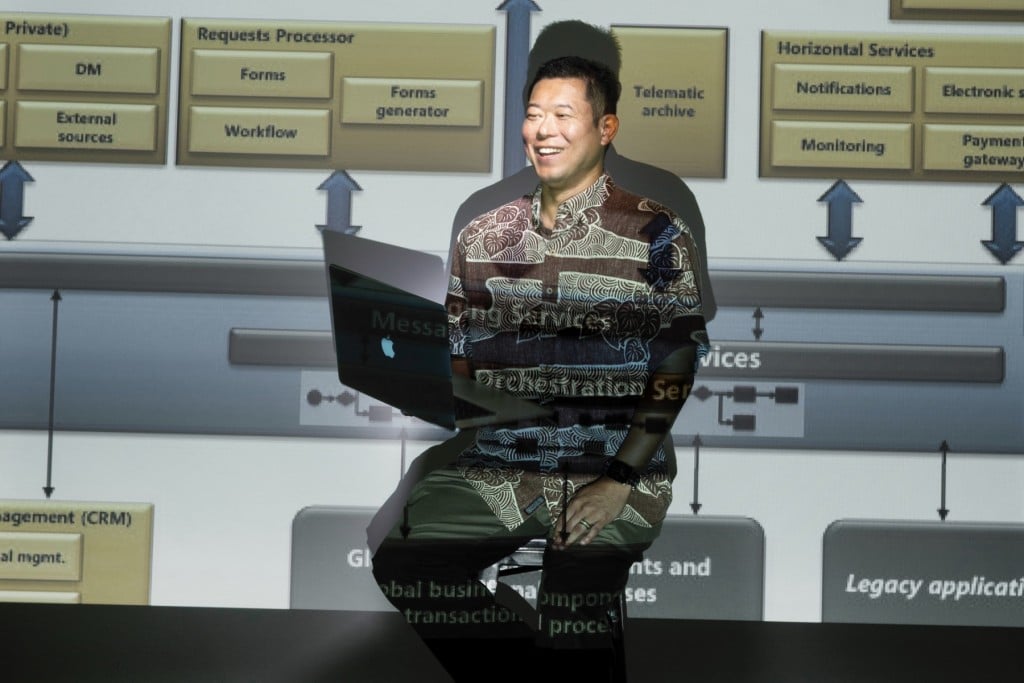 HAWAII BUSINESS MAGAZINE
My Job: Software Architect
Caden Morikuni was raised in 'Aiea and went to 'Iolani School. He has a B.S. in computer and information science from the University of Oregon. "The biggest difference between a software architect and a software developer is the breadth needed to reach a vision. Senior developers typically have...
read more.
MAUI COUNTY
Less restrictive COVID-19 rules take effect for Maui
Gov. David Ige approved Mayor Michael Victorino's request to revise the county's emergency rules, which were rolled out yesterday.
Maui Now.
Hawaii News Now.
Bill to raise affordable housing requirements dies
A much-debated bill to require fast-track housing projects to offer more affordable housing died on Friday as the Maui County Council failed to garner enough votes to override Mayor Michael Victorino's veto.
Maui News.
KAUAʻI
Sweetener found in streams linked to leaking cesspools
Traces of sucralose have been found in 20 streams and four rivers on Kaua'i, and some scientists say it could mean cesspools and septic systems are leaking.
Garden Island.
OHA trustees hear Kaua'i residents' concerns
Office of Hawaiian Affairs trustees toured Kaua'i last week for the first time since the pandemic began.
Garden Island.
'Aliomanu Road erosion continues
Erosion has been a longstanding issue as the street that runs along the bay loses more and more of its beach.
Garden Island.
APRIL 2021 ISSUE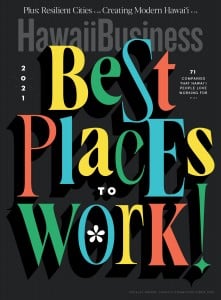 Dive into some of our latest features!
The Resilient City Emerging
Secrets of Success After Prison
Hawai'i's Best Places to Work 2021
The Transformation of Hawai'i